Macon/Jackson NC Habitat for Humanity operates two ReStores that sell mostly donated items to the public. At the Franklin ReStore, visit our warehouse for appliances, lighting, doors, windows, flooring, and other building supplies. In our front showroom, you will find housewares, furniture, holiday decor, and clothing.
Location: 56 W. Palmer St. near Ace Hardware Hours: Monday, Wednesday, Friday & Saturday. 10am – 4pm 828.524-5273
The ReStore in Sylva offers much of the same merchandise (furniture, housewares, appliances, etc.) but does not carry clothing. However, the Sylva location has a large covered patio area fenced in for building supplies. Location: 1315 W. Main St, across from the concrete mixing plant between Sylva and Dillsboro. Hours: Monday, Wednesday, Friday & Saturday. 10am – 4pm 828-524-5273
Our Products
Our inventory changes daily, but between the two stores we generally carry the following items:
Antiques/Vintage/Unique Items
There are always antiques at the ReStore. We receive donations of antique furniture, decorative items, toys, musical instruments, household items, and more. We also receive vintage furniture, stereos, and other unique or unusual items. 
Applicances
You'll find gently used appliances at bargain prices at the ReStore. Refrigerators, dishwashers, ranges, washers, and dryers as well as small appliances like microwaves and toaster ovens are common inventory at the ReStore. Thanks to a dedicated group of repair volunteers, all appliances are tested and repaired, if necessary, before items are placed on the showroom floor.
Art, Books, and Music
We generally have a large selection of framed artwork as well as a good selection of hardback and paperback
books. DVD/ CD's and some Vinyl can also be found.
Building Supplies
Shop the ReStore before you pay full retail because you just never know what you'll find! We might have the
exact door, window, plumbing fixture, tile, or lumber you need. Or, you might find something different, and
maybe even better, than what you had in mind.
Doors and Windows
The ReStore has a constant supply of donated doors and windows. We usually have a steady supply of bifold closet doors, solid wood and hollow core interior doors, screen doors, and exterior doors. We also tend to have new and old windows—perfect for both a builder and an artist to reuse! Inventory is always changing, so if you have a specific style in mind, check back often.
Electronics
We sell flat-panel TVs, stereo systems, components, and speakers. All electronics are tested (and repaired, if minor) before they are put on the showroom floor.
Flooring
Our ReStores often receive new donated laminate flooring and tile in various sizes. Also, rugs, carpet,
hardwoods and linoleum flooring materials are commonly found.
Furniture
Our furniture selection changes daily. We have been Blessed to receive many high-quality furnishings that we
sell at very reasonable prices. Pictures of recently received furnishings are often posted to our Facebook pages
for the Franklin and Sylva ReStores. Please Like and Follow us on Facebook to be aware of new arrivals.
Housewares
Dishes, drinkware, storage containers, utensils, kitchenware, mirrors, wall art, bath accessories, window treatments, and more! If you use it in your home, chances are the ReStore has it! Unbeatable prices and constantly changing inventory makes the ReStore a popular choice for quality items at affordable prices.
Lighting
Are you looking for lighting but are blown away by retail prices? Visit our lighting section to see an ever-changing
supply of overhead fans, sconces, table and floor lamps, exterior lighting, and more. We have a very large
selection of LED lighting at unbelievable prices.
Sporting Goods
Bikes, exercise equipment, camping equipment, golf clubs and bags – never know what you will find. Stop by
one of our ReStores.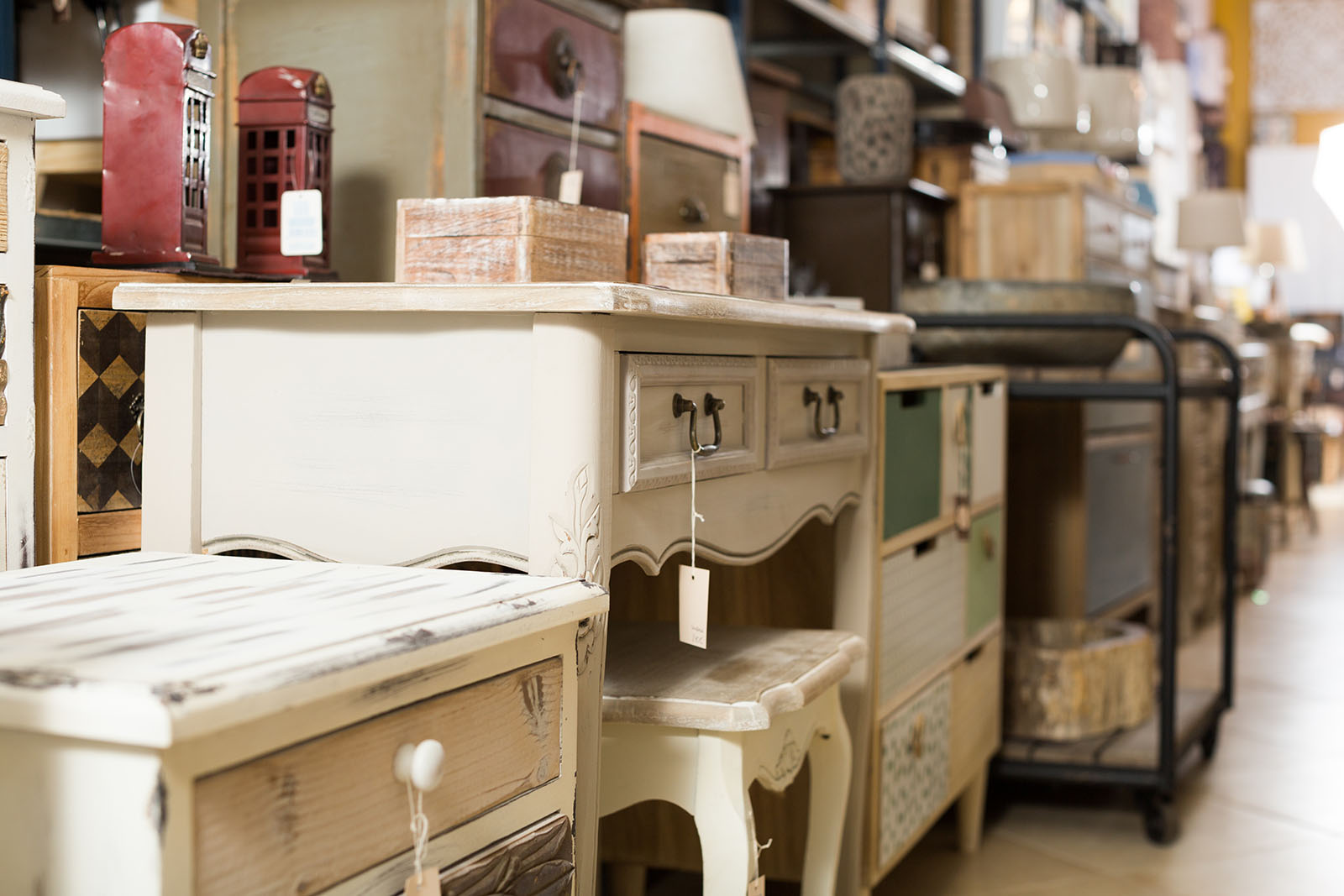 Our inventory changes daily, however, you will generally find a good selection in the items we listed above.
Like and follow us on Facebook for the most current updates.